St. Croix East End Watersheds Study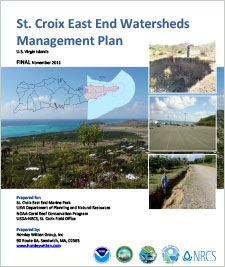 Reports
St. Croix East End Watershed Plan
St. Croix East End Watersheds - Final Existing Conditions Report (July 2011).
This report includes a summary of existing reports and studies, as well as findings from the field investigations and from stakeholder input and review comments.
Hope and Carton Hill Road Management Plan
Additional Information
The following are links to some existing reports and monitoring data used to inform this study.